Is there a RIGHT way to think about food, I hear you ask?! Yes.
A right way for your mind, your body, and a way that honours God.
Need some help with that?

The Brain Training Club will teach you how to work WITH the natural processes of the brain, the natural cycles of the body, and to listen to our God-given intuition on food.
Maybe you, like so many, have lost the ability to know when you're truly hungry and thirsty. Quick bites, rushed lunches and fewer sit down family meals has meant a decreased awareness of what your body needs.
Remember when you were a kid and your tummy rumbles could be heard two doors down?
The basis of the Brain Training Club teachings is rooted in the unbelievably brilliant design of the brain!
Neuroplasticity – the ability to rewire your thoughts, is I believe, Gods physical evidence of free will.
We can retrain our brains! And believe me, I have.
For so long, diets, programmes and personal trainers have worked AGAINST these natural processes, and have resulted in losing the freedom and joy you were designed to have around food.
Feel guilty about what you eat?
Constant conversations running through your mind on food?

Do your food struggles make you feel anxious, stressed or alone?

Brain telling you one thing, but you end up doing the opposite?
Feeling tempted but don't know how to handle it?
Binge eating? Eating in secret? Over-eating? Purging? Emotional eating?

This monthly, loving club will get you thinking differently about food.
Using biblical truth, food psychology, neuroscience, and our God given intuition.

The club will help you to re-train your brain out of its current patterns and programmes - looking at the 5 main areas mental, emotional, physical, spiritual and hormonal.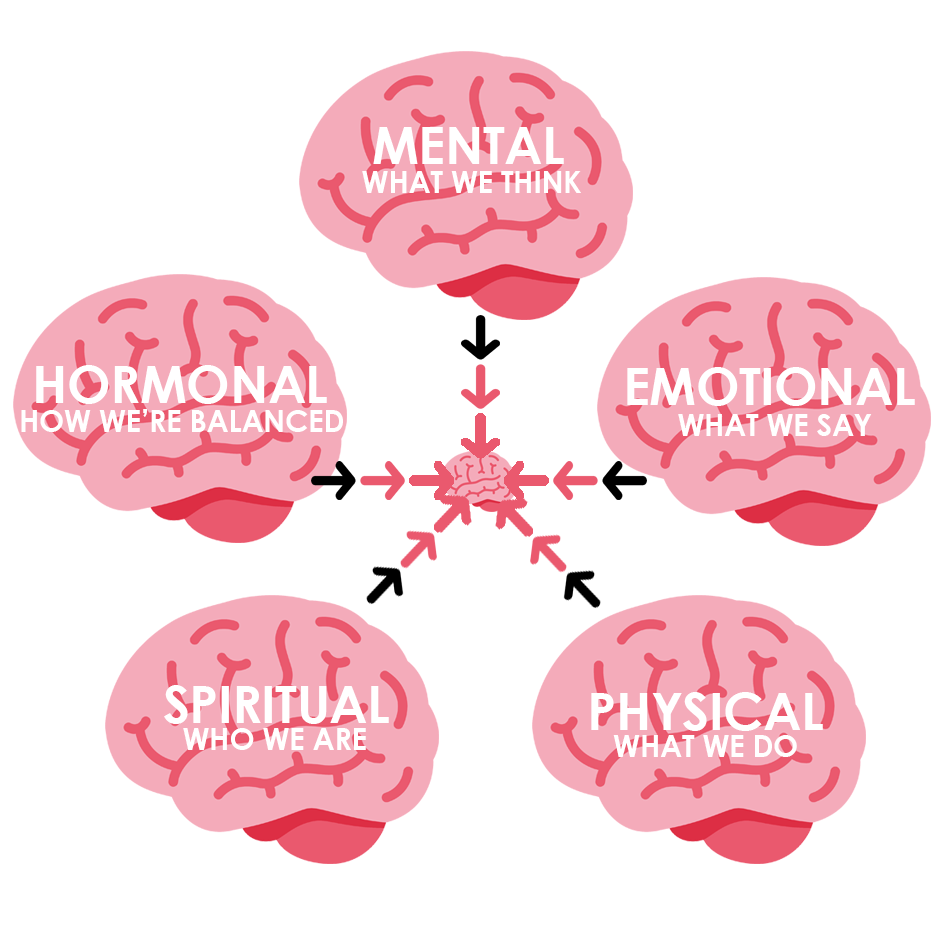 WHAT'S INCLUDED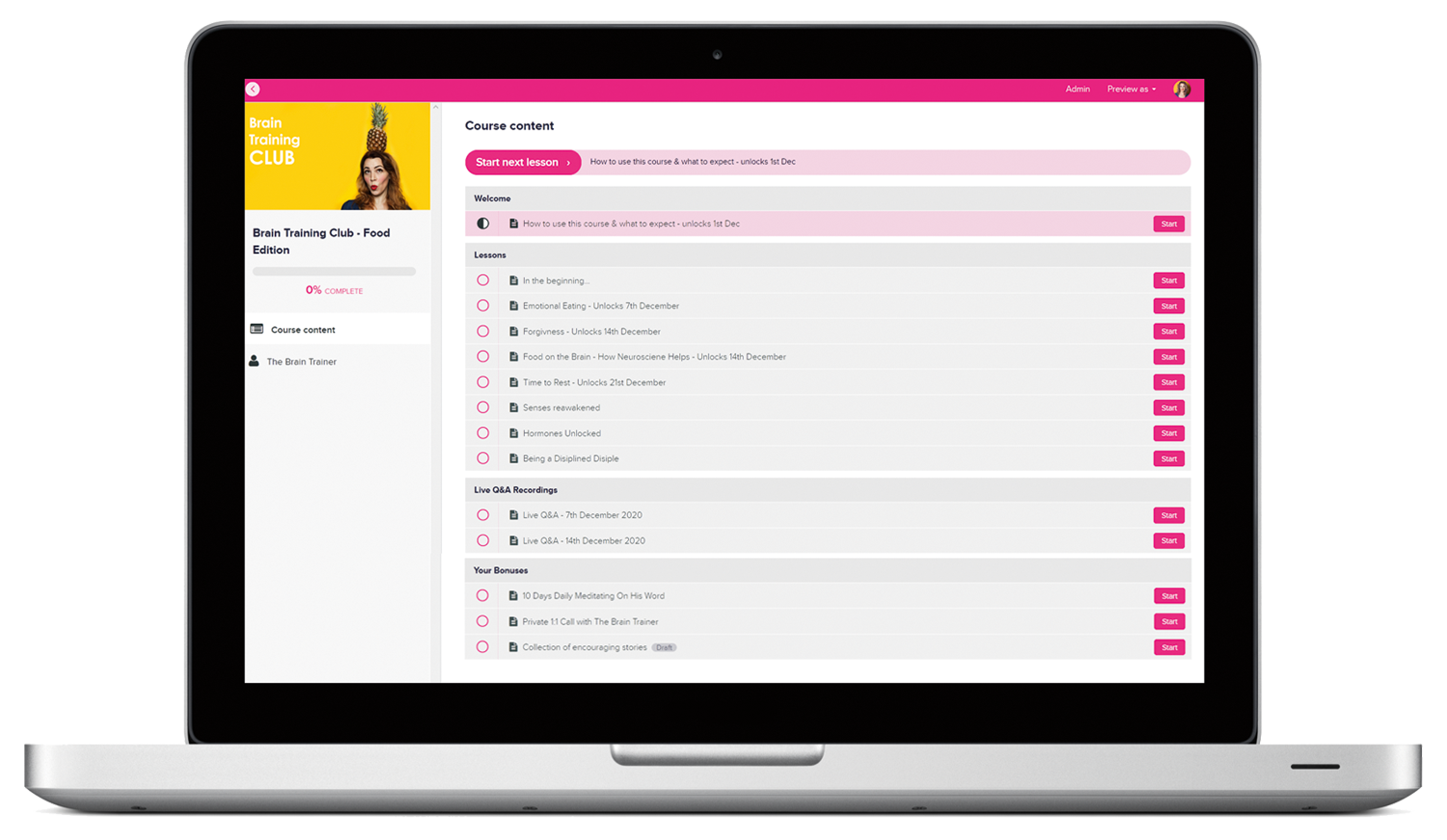 The Brain Trainer Database

lessons include:

The importance of prepping meals for week 3 of your cycle.

Why sniffing your food is a must!

The truth about bed bugs... (the ones in your brain).

Transforming hunger for food to hunger for God. Craving Jesus.


Catching what you say and how you feel about food

... and many more!

The Brain Trainer's way of learning is fun, informative and gives plenty of mind blowing analogies to help the teachings stick!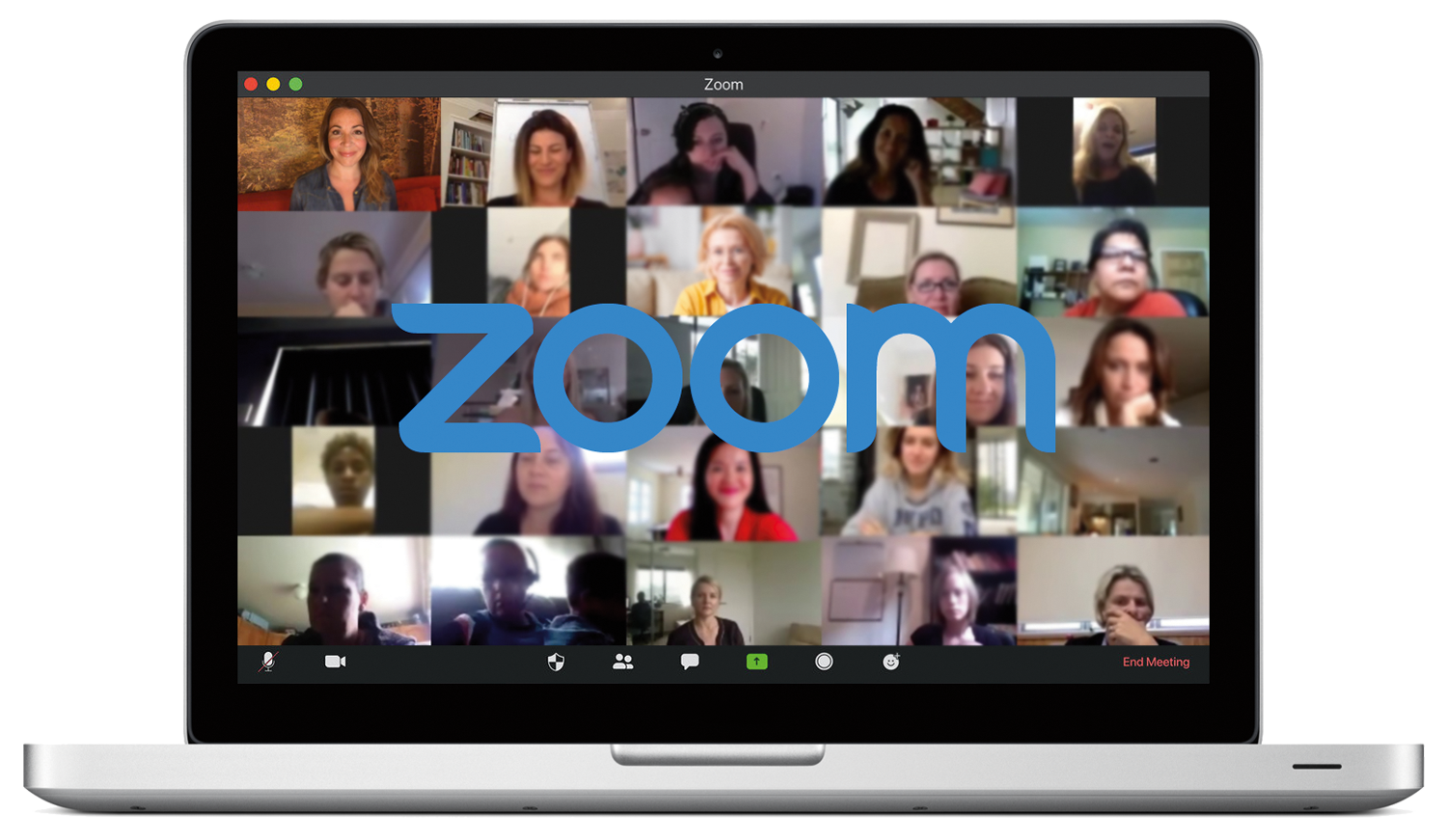 2 x Monthly Prayer, Guidance & Encouragement Club Calls

These regular live check-ins are a place for sharing, encouragement, asking questions, and prayer. Being part of a club that is learning and growing together will help you stay accountable.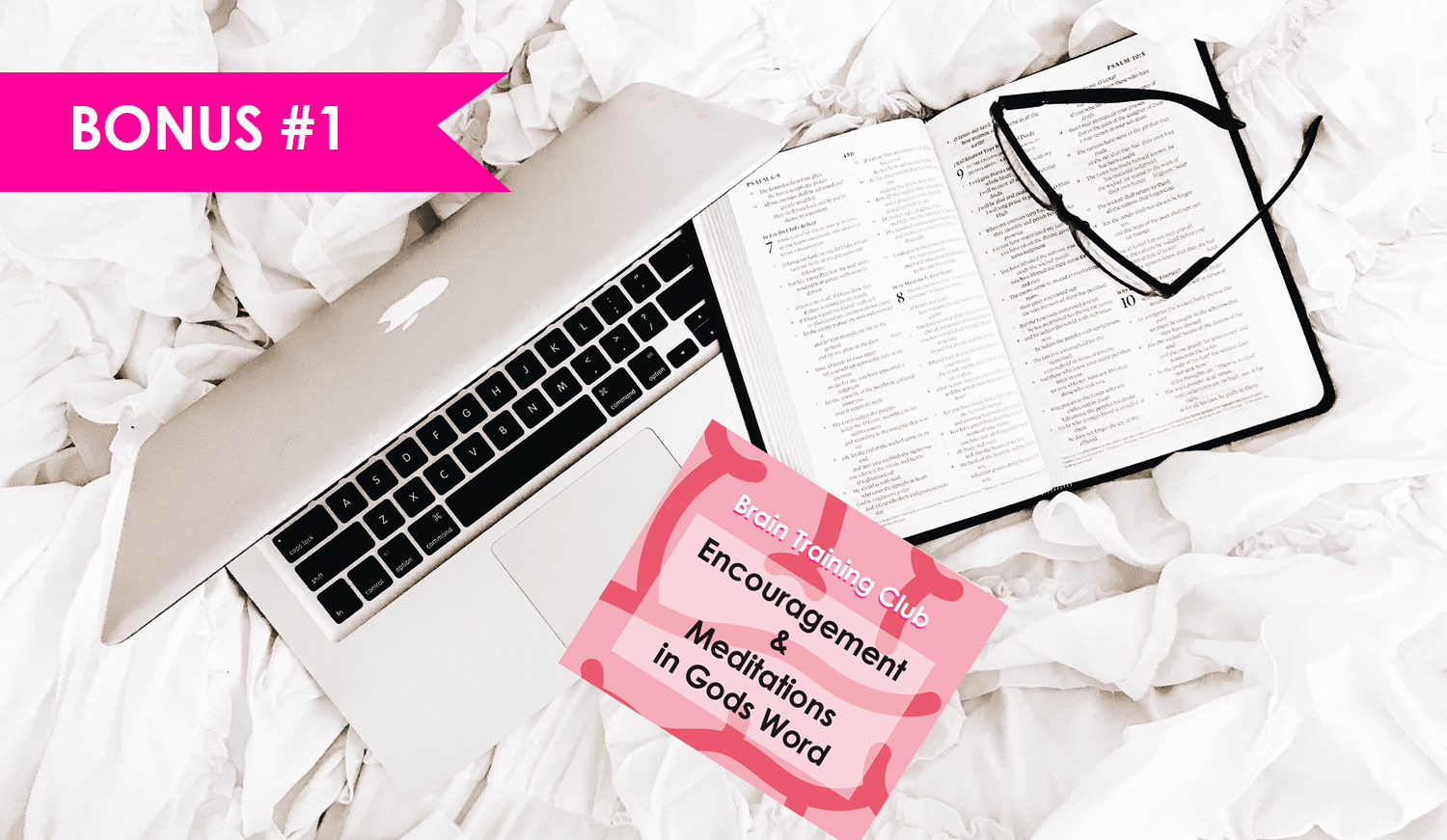 ENCOURAGEMENT & MEDITATIONS

Teaching you HOW to think instead of telling you WHAT to think – turns the traditional daily devotional on its head, and gets YOU to ask the questions about His Mighty Word.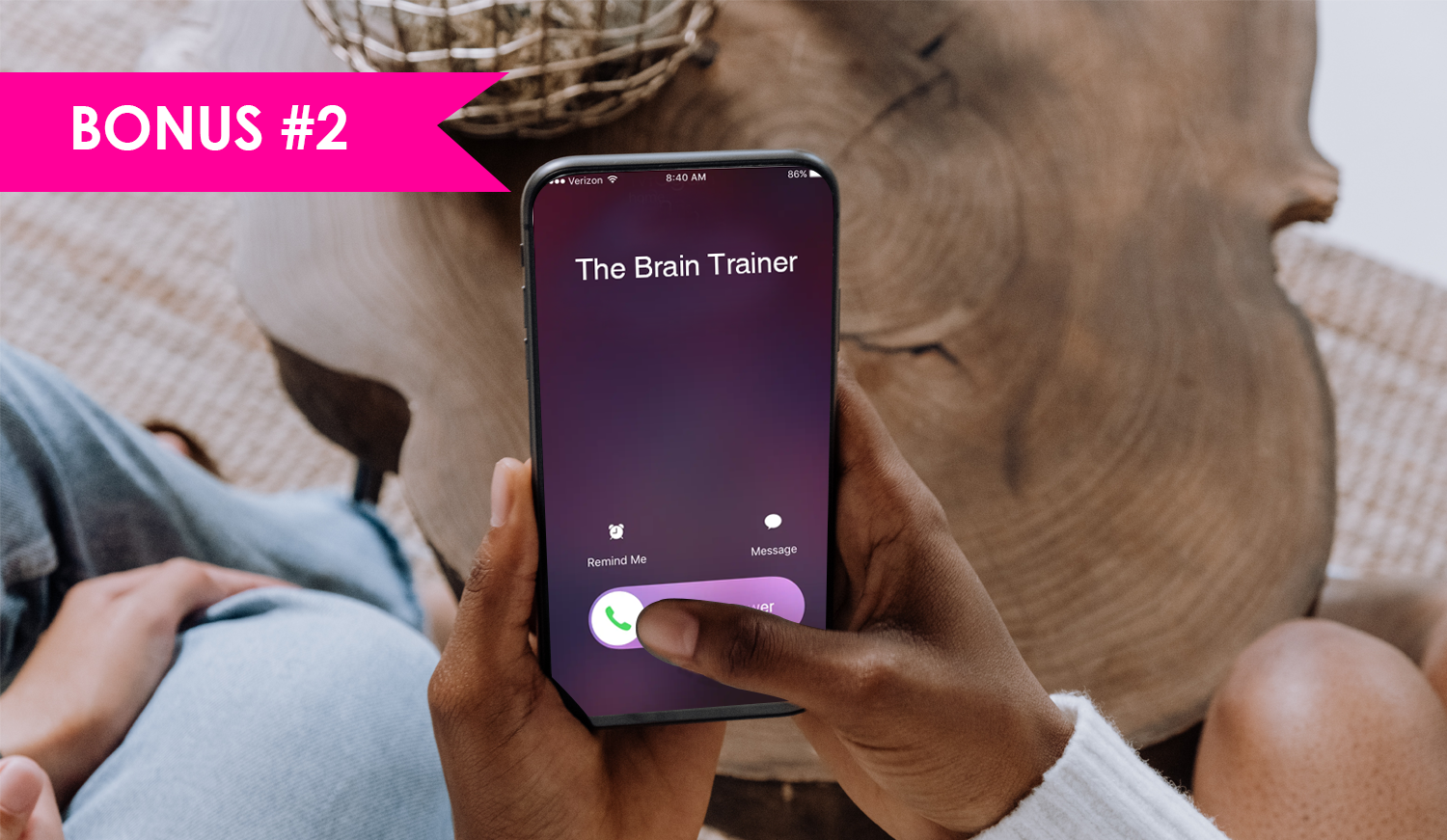 PRIVATE 1:1 CALL

Having a space to talk through your specific story can help you get CLEAR on what your patterns are and what's holding you back. Benefit from The Brain Trainer's brain, and years of personal and professional experience!
The Brain Trainer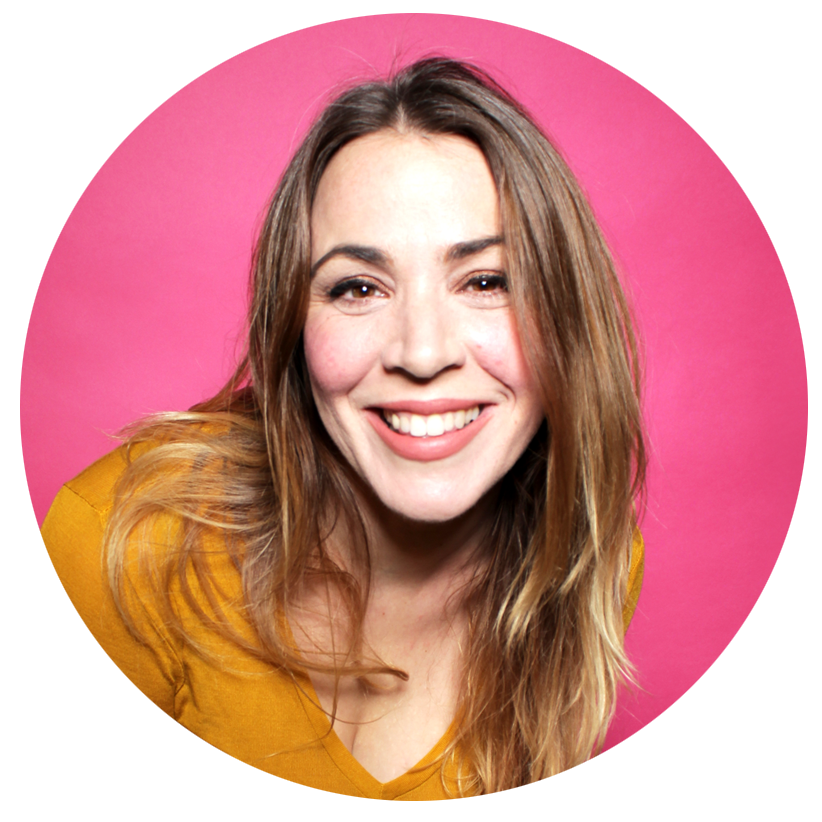 Hi, I'm Heather! A brain-obsessed, thought –fascinated, neuro junkie, and follower of Jesus!
All my life I shied away from doctors, believing I had my own innate ability to heal myself. It's certainly a popular opinion today shared by many all over the world. And in part it is true... we live in a supernatural reality with an incredibly well-designed, genius body - where cuts heal, broken bones mend and viruses are fought off... Our mind is intrinsically linked to our health and well-being with our thoughts, beliefs and emotionally charged memories all playing a part.
Before, I was teaching from my own script and not that of my Creator. All that changed in October 2018 when God entered my life in a VERY BIG way. Having been brought to the wonderful truths of the Kingdom Of God... everything fell into place!
For 10 years of my life I used energy healing practices to combat my emotional eating habits, among other things. Qualified and accredited in Neuro-Somatic Reprogramming, Emotional Freedom Technique (EFT), Matrix Re-imprinting, Healing & Spiritual Dowsing, Feng Shui for Health & Prosperity; I rely soley on God's Divine Word and aim to apply the wisdom and transcendent truth of the scriptures to transform hearts and minds
Frequently Asked Questions
When will I notice a difference?
It's natural to want to see quick results, and no one wants to hear the vague 'everyone responds differently'. What I can say is this course will be radically different to anything you have experienced before. For some, increased knowledge on the inner workings of the mind will help join the dots. For others, it may be learning to take your food worries to God. The main reason to run this Club as a monthly subscription is to provide support when you need it, for as little or as long as you need it.
Is this course only for Christians?
This course is designed with Christian women in mind as it includes meditating on Scripture and the Holy Spirit's guidance in our lives. All are welcome however, and anyone who feels this might be helpful and suitable for them, may join this journey of reflection, discovery and taking action.
How do I cancel my membership?
You can cancel your subscription at anytime by logging into your account, and clicking the manage subscriptions page. You will see all active subscriptions, Course Name, Recurring Price, Time of Enrollment, and a Cancel button - which will cancel your subscription at the end of the current billing cycle. Alternatively you can email
[email protected]
to request cancellation.
What if I can't make the live calls?
The live monthly group calls will be recorded for you to listen back to at your leisure. Ideally you'd be there on the call- there is a great benefit to showing up live and Iwould encourage you to make the time. If God is calling you to look at this area of your life, just know starting new habits can be difficult at first but committing to these live calls is a great place start.