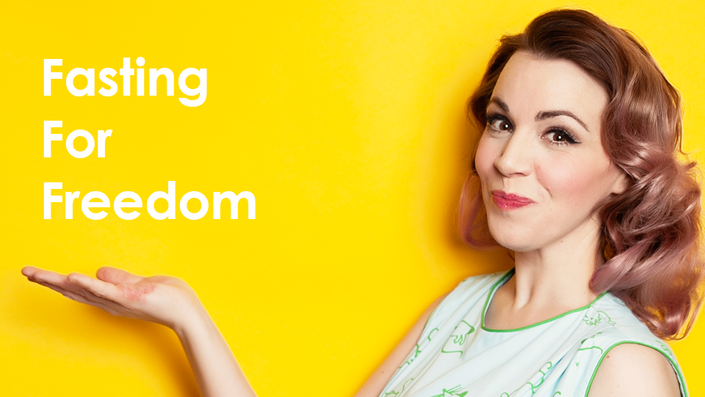 Fasting For Freedom
Denying the flesh by leaning on God
COMING SOON - JANUARY 2020

For the past 10 years I have been involved in the energy-healing health world. Relying on sound neuro-scientific understandings and what I considered to be my own supernatural ability to self-heal.
The work I did was useful in getting my understanding to the place where it is now, however it was also rooted in spiritual falsehood and deception!
God came into my life in October 2018 in an undeniable and supernatural way, saving my soul and transforming my mind to His thinking.
I wanted to share with you what I have learnt about fasting throughout my journey from an "Energy Healer" to New Creation in Christ.
This course aims to encourage you in your journey with fasting using biblical understanding alongside the psychological knowledge, programmes and patterns I've witnessed working in this field for the past decade.
You will learn what the bible says about fasting and:
how to prepare for it

how to rely on God's strength alone

how it can strengthen your relationship with God

how it can build trust

how it can tear down strongholds

how it can overcome the enemy's attacks

how it can sharpen your mind

how to spot other distractions in your life

how it can sharpen your intuition with food after the fast
I've helped people all over the world with their emotional relationship with food, helping them see their stories and underlying thoughts around their worth, identity and voice that all play out in their eating habits.
I now redirect these thoughts on Gods wisdom, provision and strength.
It's incredible when we can tune back into that natural relationship with food.
I know how hard first-hand how it can be having food as a distraction, idol and an addiction.
God's Holy Temple ~ our bodies ~ are a great way to honour Him and share testimony with others through the practice of eating and fasting.
If you're new to fasting you'll perhaps have many thoughts that
'It can't be done'
or
'What if I fail'
or
'What if I feel ill'
Please know that everyone experiences some sort or resistance large or small.
But this is a GOOD thing. The goal ultimately for fasting is to draw us closer to God by relying on Him for we cannot live on bread alone. And to build this relationship, deepen our trust and dependency on Him.
Take note of these thoughts as these are the very ones we need to CAPTURE and fight back with God's holy Word.
Fasting a process that gets easier the more you do it - why? Because you get to see God give you strength and give you so much more!!
It's God given strength that is the very life in our breath, muscles, blood etc.
After this course you will start to see fasting as:
an opportunity to capture thoughts

way see the state of your heart

A way to block out the world and be with God

Denying the flesh and overcoming it
Having fasted since I was 16 (not continuously! :P ) but regularly for reasons of weight loss, candida, detoxing, eliminating refined sugar, for beauty reasons (skin, hair), false spiritual healing and just what I felt was a natural call to cleanse my body.
Fasting has always been beneficial to me but never have I experienced such fulfilling fasts as I have since coming to know and love Christ.
Eating is a spiritual practice.
Fasting is a spiritual practice.
SUPER IMPORTANT - we're not the superhero - Jesus is. Don't feel like you need to power through, be 'ready' - Ask God - this is key to building/deepening that trust. He's got you!
I do hope you will join me and others on this important and spiritual journey!
The Brain Trainer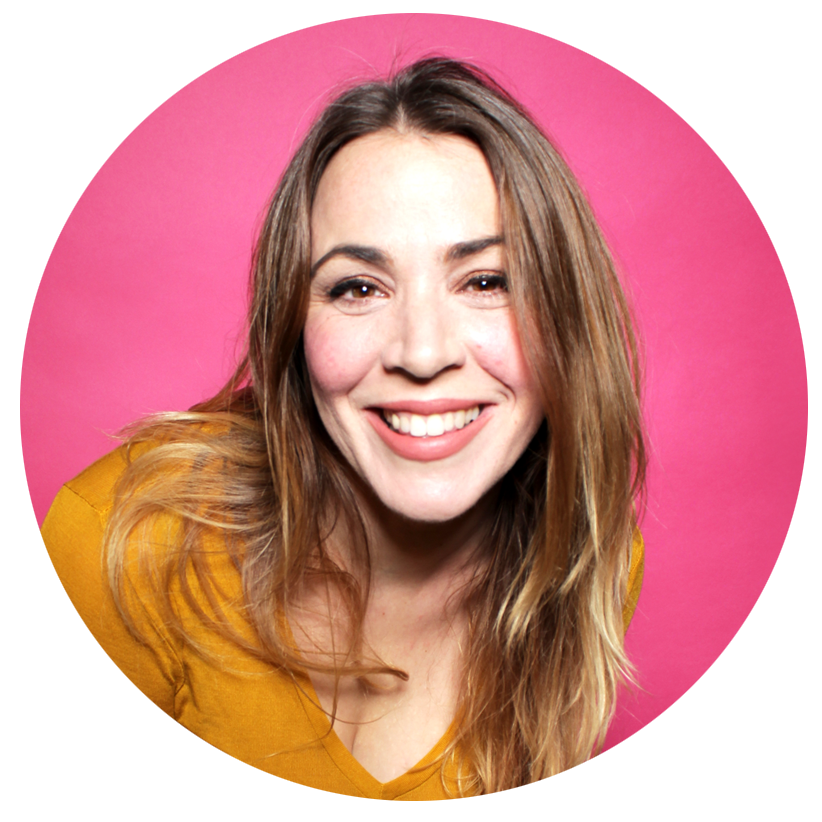 Hi, I'm Heather! A brain-obsessed, thought –fascinated, neuro junkie, and follower of Jesus!
All my life I shied away from doctors, believing I had my own innate ability to heal myself. It's certainly a popular opinion today shared by many all over the world. And in part it is true... we live in a supernatural reality with an incredibly well-designed, genius body - where cuts heal, broken bones mend and viruses are fought off... Our mind is intrinsically linked to our health and well-being with our thoughts, beliefs and emotionally charged memories all playing a part.
Before, I was teaching from my own script and not that of my Creator. All that changed in October 2018 when God entered my life in a VERY BIG way. Having been brought to the wonderful truths of the Kingdom Of God... everything fell into place!
For 10 years of my life I used energy healing practices to combat my emotional eating habits, among other things. Qualified and accredited in Neuro-Somatic Reprogramming, Emotional Freedom Technique (EFT), Matrix Re-imprinting, Healing & Spiritual Dowsing, Feng Shui for Health & Prosperity; I rely soley on God's Divine Word and aim to apply the wisdom and transcendent truth of the scriptures to transform hearts and minds
Frequently Asked Questions
When does the course start and finish?
The course starts now and never ends! It is a completely self-paced online course - you decide when you start and when you finish.
How long do I have access to the course?
How does lifetime access sound? After enrolling, you have unlimited access to this course for as long as you like - across any and all devices you own.